Sold: 2009 KTM 505 XC-F Rally
13 March 2019
The rally bike is sold!
You can read a little bit about the history of the bike over here. Right now, it's set up like I had it at the 2019 Sandblast Rally.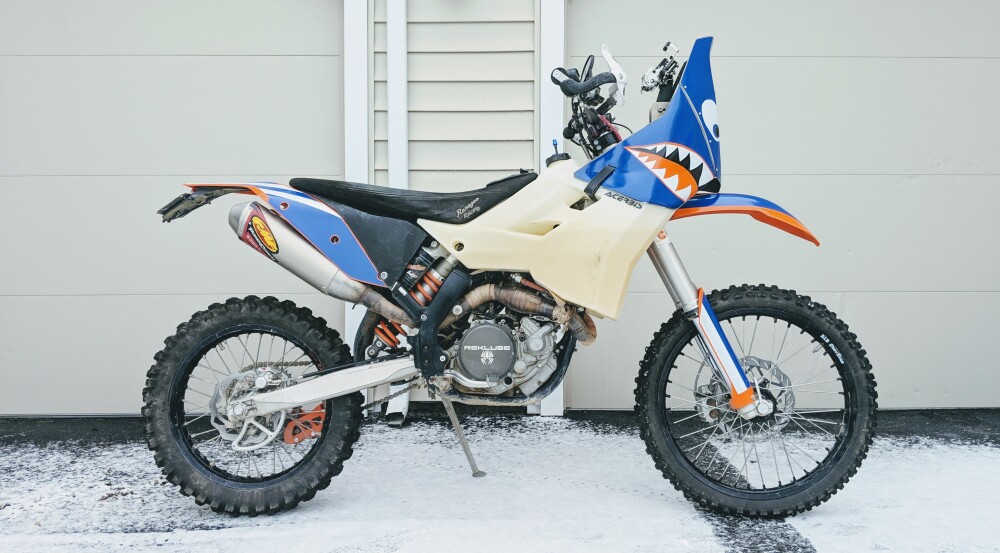 There are a bunch more photos here.
Highlights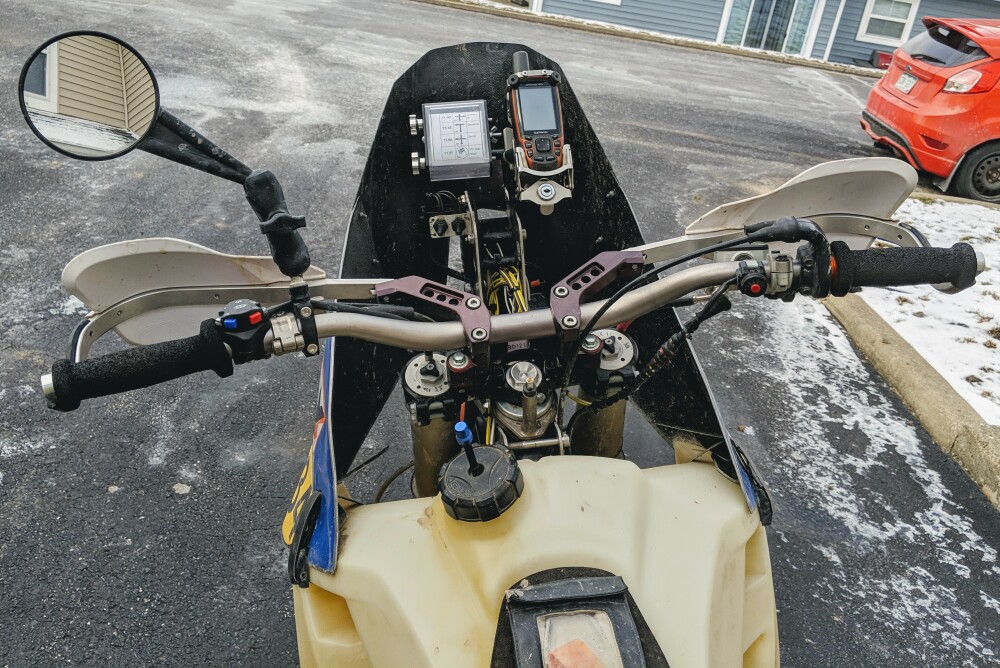 There are a bunch more photos here.
Recent Maintenance
January 2019

Rally Moto Kit fairing replacement
new lithium battery installed
changed oil and filter with Motorex synthetic 10W-50 and K&N filter
switched to 15T front sprocket

February 2019

new tires (Shinko 546) and HD tubes
new air filter installed
new countershaft seal installed
new countershaft bolt kit installed
new seat bolt kit installed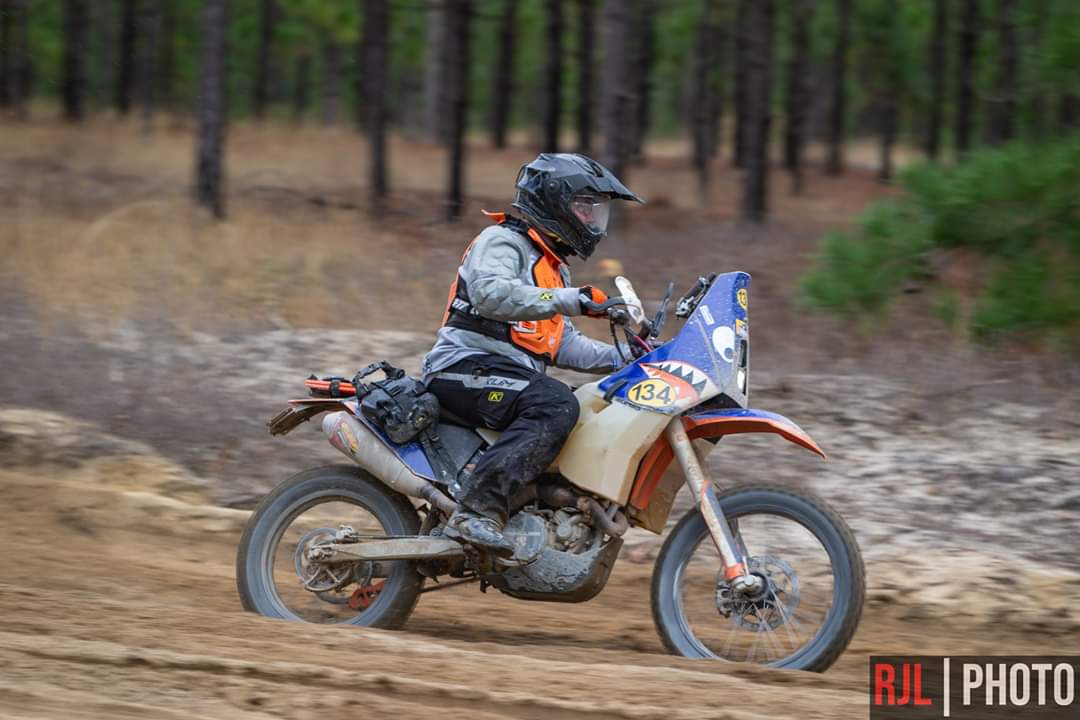 There are a bunch more photos here.
I've owned this bike since 2014. I raced it in the 2019 Sandblast Rally (bike prep details) at the beginning of March and it ran flawlessly. Before that, I mostly just used it to putt around on trails and do some light dual-sporting. Although it has served me reliably, it is really built to be a desert rally racer and isn't at home as a dual-sport or trail bike. I am more of a slow trail rider so I think it's time for the 505 to move on to a new home.
The bike has a license plate and is street-legal with a normal Kentucky street title in my name.
The rally bike has been sold; thanks to everyone who was interested.