Graphics (part 2 of 2)
24 January 2019
It's long overdue, but I was busy with other things recently. Last night I finally finished the vinyl on the fairing! I zipped home from work at lunch today to pull the bike out into the daylight for a few photos.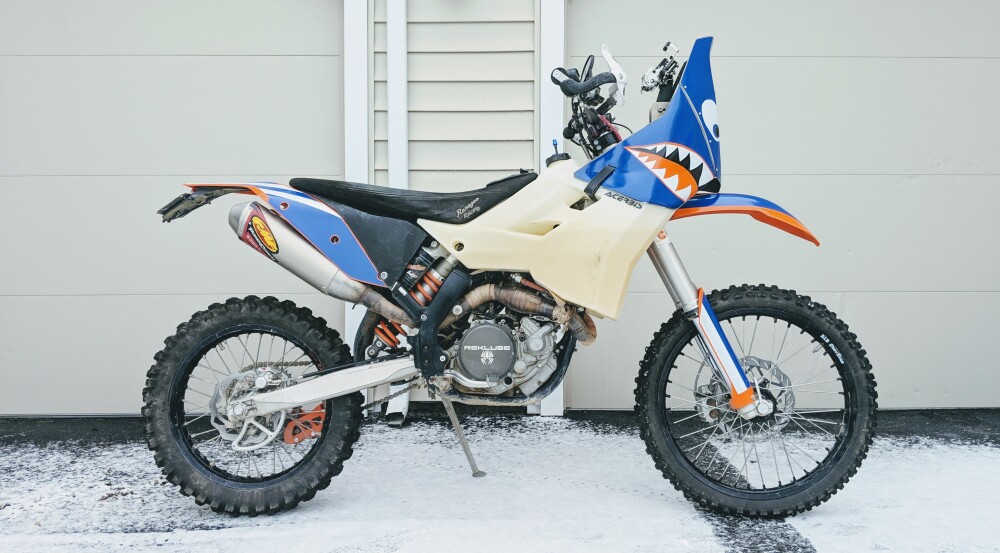 I love how it all came out. There were a few points in time where I was a little skeptical about how it was going, but in the end the effort was totally worth it. I'm neither an artist nor a professional wrapper, but I'm thrilled with the result.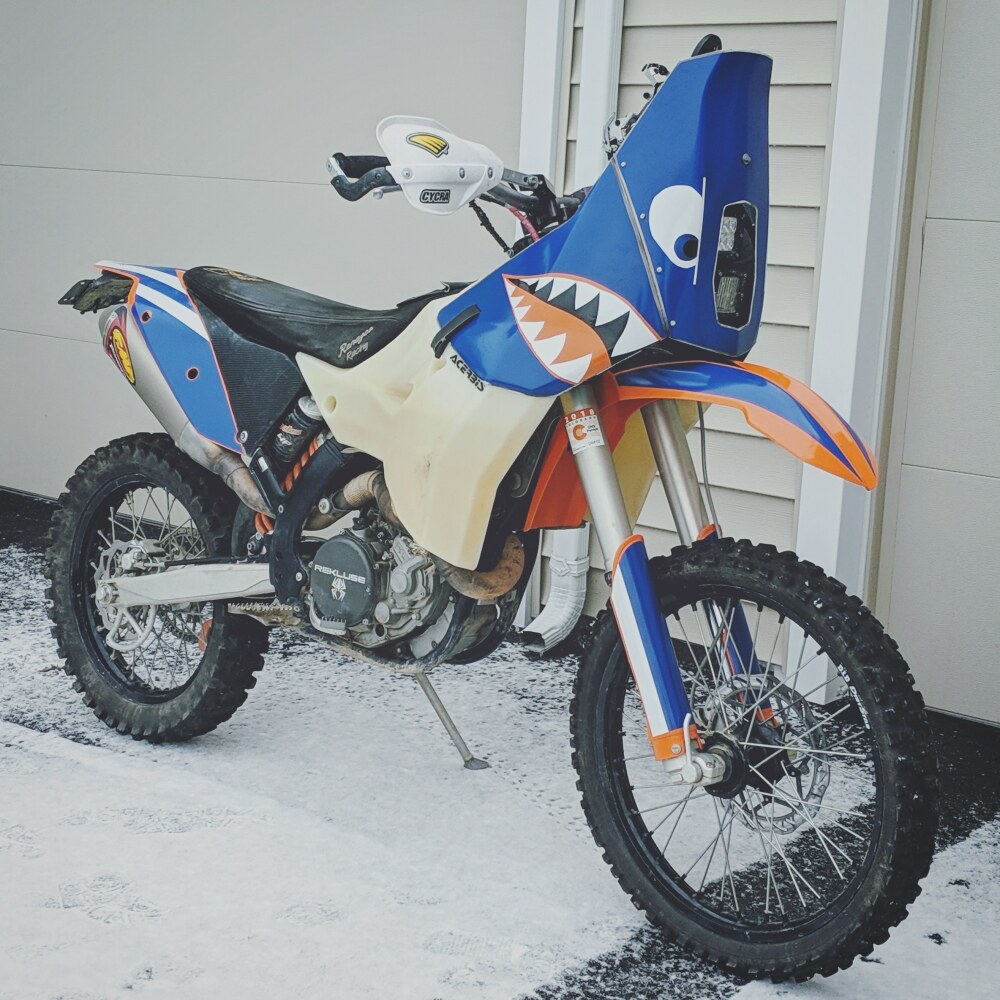 Of course, now there's a huge pile of scraps still on my kitchen table that I should probably clean up soon.